Ellen Y. Suni
Marvin Lewis Rich Faculty Scholar and Professor of Law
Interim Dean
B.A. (City College of New York); J.D. (Boston University)
Class Links
Personal and Professional Profile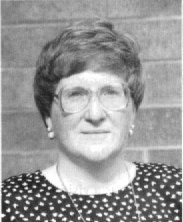 Dean Suni received her B.A. from City College of New York in 1970 and her J.D. from Boston University School of Law in 1974, both magna cum laude. While at Boston University, she was active in the Moot Court program and did pro bono work on a Title VII race discrimination case. After graduation, Dean Suni worked for the Massachusetts Supreme Judicial Court as law clerk to the Chief Justice and as deputy legal assistant to the Justices. She then directed the legal writing program at Boston University School of Law and subsequently served as assistant dean and lecturer until she joined the UMKC faculty in 1980.

Dean Suni was on leave during the 1987-88 academic year to serve as a federal prosecutor in the United States Attorney's office for the Western District of Missouri. She has also done criminal defense work and training of police. Dean Suni has been a member of the Eighth Circuit Criminal Jury Instructions Subcommittee, drafting instructions for use in federal criminal trials, and the Missouri Supreme Court Committee on Criminal Procedure. She serves on the boards of the Public Interest Litigation Clinic (formerly the Missouri Capital Punishment Resource Center) and the Midwestern Innocence Project, of which she is past President, and served for many years as Legal Director of the Kansas City Youth Court. She has also been involved on state-wide and national committees dealing with the attorney admission process, as well as a special state-wide committee to review proposed changes in the Missouri Rules of Professional Conduct.

Dean Suni has authored several articles and book chapters in the areas of criminal law, criminal procedure, and professional responsibility of attorneys. She has served as a consultant and expert witness on issues of attorney professional responsibility and conducts CLE programs for corporations, organizations and law firms on these topics.

Dean Suni continues to teach Professional Responsibility and Appellate Advocacy, co-advise the Moot Court program and serve as an instructor in the Law School's innovative solo and small firm courses. When not serving as Dean, she also teaches courses in Criminal Law, Criminal Procedure, Ethics in Criminal Advocacy and Wrongful Convictions and works with the academic enrichment program. She previously served as Associate Dean from 1993-1996 and 2003-2004, and as Interim Dean from 2004 through January 2005. She is married to Erl Suni and has two children, Karin, a public librarian in Philadelphia, and Eric, a national debater who recently graduated from Whitman College.

Return to Faculty Page