Paul D. Callister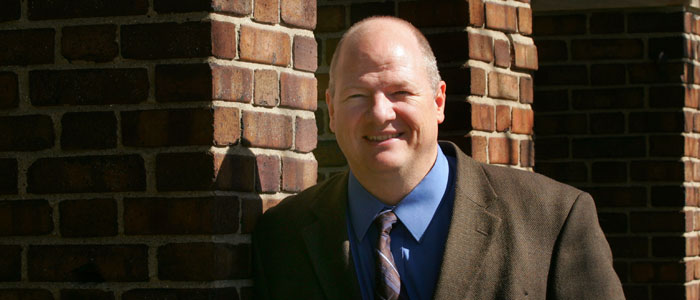 University of Missouri-Kanas City School of Law
1-104 LAW BLDG
5100 Rockhill Dr.
Kansas City, MO 64110
E-mail
816-235-2436
Publications (BePress) (SSRN)
Vita
---
Full Bio
Paul Callister is Director of the Leon E. Bloch Law Library & Professor of Law. He initially joined UMKC in 2003 after serving as an assistant professor of library administration at the University of Illinois at Urbana-Champaign. Professor Callister has emphasized improving the physical and electronic holdings at the law library, increasing instructional services, digitization projects such as the Sir Edward Coke Collection, and renovating the library's ground floor to provide cutting-edge technology and facilities for legal research instruction.
Prior to becoming a librarian, Professor Callister practiced law for nine years at the firm of Callister and Callister in Glendale, California, near Los Angeles. His practice areas included qualified retirement plans, estate planning, tax, business and professional organizations, and business transactions. He received his BA from Brigham Young University (philosophy), his JD from Cornell, and his MS (Library & Information Science) from the University of Illinois at Urbana-Champaign. He served as Editor-in-Chief of the Cornell International Law Journal.
Professor Callister's research interests include the pedagogy of legal research instruction; copyright and licensing law; legal history as it relates to the history of the book and ancient forms of media; and the relationship of current information environments to legal institutions, jurisprudence, stability and the rule of law.
With regard to pedagogy, in June 2009 and July 2010, Callister presented papers at the Conference on Legal Information: Scholarship and Teaching, held at the University of Colorado Law School, which conferences produced the Boulder Statement on Legal Research Education and the Boulder Statement on Legal Research Education: Signature Pedagogy Statement. Both statements are important steps in articulating pedagogical standards for legal research instruction and are in harmony with the Carnegie Foundation's report, Educating Lawyers: Preparation for the Profession of Law (2007).
Wordle of the current research environment
Callister's most recent published articles on the topic include The Metacognitive Imperative, a chapter in The Boulder Statements on Legal Research Education (Susan Nevelow Mart ed., 2014), Time to Blossom: An Inquiry into Bloom's Taxonomy as a Means to Ordered Legal Research Skills, 102 Law Library Journal 191-218 (2010) (download) and Thinking like a Research Expert: Schemata for Teaching Complex Problem-Solving Skills, 28 Legal Reference Services Quarterly 31-51 (2009) (download pre-publication draft). A book chapter, The Rule of Law and the Book as Icon: Lessons from Seventeenth-Century England will appear in Law, Culture & Visual Studies, (Anne Wagner, & Richard Sherwin eds, Springer, 2014) (download).
Professor Callister teaches the courses Cyberlaw and Information Policy and Advanced Legal Research: Transactional Law. Among other service, he currently serves on the Committee on Libraries and Technology for the Association of American Law Schools, the board of the Society of Academic Law Library Directors, as a member of the UMKC Copyright Policy Working Group, and as president of IRISC.
Areas of expertise
Legal research, cyberlaw, copyright, rule of law